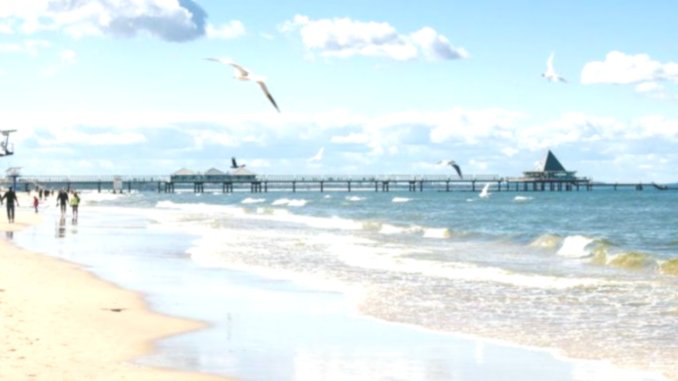 Time-outs are used for relaxation. Travel is particularly suitable for this because the change of location distracts from everyday worries. For cancer patients, a trip is also associated with exertion. Careful planning is therefore particularly important. And the wishes of possible companions should also be taken into account. After all, they too have a responsibility and often need enough time to take a deep breath.
Traveling during cancer therapy?
There can also be phases during the treatment that are suitable for a vacation. The patient's well-being is crucial. If he feels strong enough, there is not much to be said against a trip. In addition to relaxation and a "change of scenery", other contacts and impulses from the environment ultimately create a new perception. Instead of the hospital stays with the typical smells and processes, fresh air, personal attention and a relaxing environment should play an important role. It is time again to consciously perceive and enjoy life. This also includes experiencing and capturing happy moments.
Time out for young patients
Deep exhaustion demands rest. This can be exhausting for young cancer patients. If you feel fit enough, the desire for something normal is more than understandable. This includes meeting friends, perhaps attending a party or attending events. But is that justifiable? In young patients, caregivers are almost always responsible. On the one hand, they should not protect the person concerned too much, but on the other hand they should make sure that they do not overreact.
Discussions with doctors enable thorough planning in the event that the state of health deteriorates because the strength is insufficient. That reduces risks. But especially for young people. B. recommend a cure in which they spend a lot of time with people their age. If you are looking for an absolute break from the disease, you should get it wherever this is reasonable. On the other hand, anyone who wants to exchange experiences should be supported.
Travel after therapy
After the end of therapy, not only the cancer patient is exhausted. Relatives and supporters also need relaxation. Of course, not everyone has to travel together, but many took advantage of the existing opportunities and enjoyed the time with significantly less worries. It is a good idea to opt for such a trip during treatment and then implement the plans when the opportunity arises.
Where can the trip go?
The choice of destination also depends on the constitution and the forecast for the following weeks. Traveling to distant countries is possible, but should not be the first choice. Finally, the framework conditions have to be right. This includes that the patient can be transported back as gently as possible in the event of deterioration. Medical care at the holiday destination should also be possible without any problems. This is especially true for pain therapy.
These conditions can only be met if there are no language difficulties that hinder quick communication in an emergency or even make it impossible. There are almost always interesting travel destinations in the vicinity. It is worth talking to the health insurance company here, which can also make recommendations thanks to its close contacts with health resorts. Long journeys with long flights and strenuous climatic conditions are less suitable.
The chances of a cure
The cure is not only for cancer patients, but also for caring relatives. Whether and what is suitable for this must be clarified with the health insurance company. This includes the question of the assumption of costs, but also the consideration of where the journey could go. After all, the environment and the offer in the Kurhaus must match the clinical picture. As spa houses often specialize, this makes the decision easier. In consultation with the doctors, travelers can carefully consider which measures are particularly recommended and are a chance to accelerate the healing process.
Such a cure also enables patients to try out new methods and to receive targeted naturopathic care. In addition, relaxing wellness treatments are very popular. If it turns out that the procedures are working, it is advisable to talk to the health insurance company to check whether the applications can also be used in the future. In addition, a cure also offers psychological care. Experienced contacts for one-on-one meetings enable the spa guests to reflect on what they have experienced and to draw strength for the future. In addition, more and more holidaymakers are taking the opportunity to exchange ideas with like-minded people. Opportunities await here as well as new ideas for the future. Patients should have the opportunity