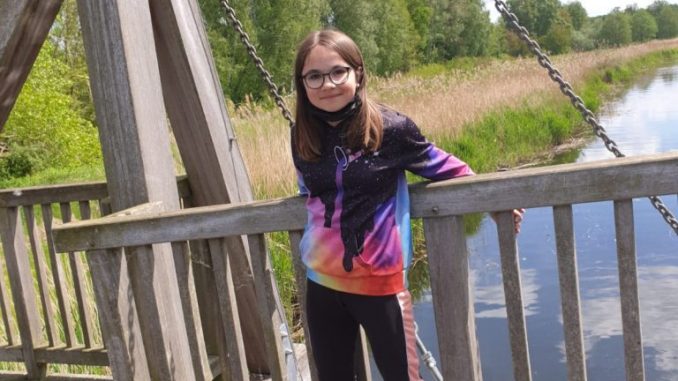 CHILDREN IN THE FOCUS OF THE GERMAN CANCER AID
When Mildred Scheel founded the German Cancer Aid in 1974, her focus was not only on adults with cancer, but also on children and adolescents. Because apart from the fact that the chances of recovery were poor, there was a widespread misconception at the time that a child only got cancer because the father and mother did not look after their offspring lovingly enough. Out of shame and guilt, many parents preferred to care for their young patients at home without medical treatment.
CANCER IN CHILDREN AS A TABOO
But the parents didn't know any better – because cancer was an absolutely taboo subject at the time. Working for an open approach to cancer was an important concern of the German Cancer Aid from the start. With its numerous funding programs, it has since set sustainable accents to improve the treatment and care of children with cancer in a variety of ways, but also to advance research. In order to bundle its activities in the fight against childhood cancer and to emphasize the importance of this task in the public even more clearly, the German Cancer Aid established its German Children's Cancer Aid Foundation 25 years ago.
CHILDHOOD CANCER WITH A GOOD CHANCE OF RECOVERY
Today four out of five children with cancer can be cured. There is hardly any other area of ​​cancer medicine in Germany that has so many sustainable successes as in the treatment of cancer in children. The German Cancer Aid and its German Children's Cancer Aid Foundation have made significant contributions to this development. The 25th anniversary of the German Children's Cancer Aid is a good occasion to take a look at the many activities that were only possible with the help of our numerous donors and highly committed supporters.
SUCCESS SINCE 1974
Funding of structural measures at children's cancer centers / elimination of acute medical emergencies with 19.9 million euros.

Financing of medical devices for diagnostics and care at children's cancer centers in the amount of 8 million euros.

Funding of basic research and clinical research (clinical studies) with 145.6 million euros.

Funding of projects for psychosocial care / rehabilitation with 6.9 million euros.

Co-financing of parental homes / apartments in the immediate vicinity of children's cancer centers in the amount of 6.4 million euros.

Funding of further projects to improve the care of children with cancer with 27.5 million euros.
OPPORTUNITIES AND CHALLENGES
Despite the successes and increased chances of recovery in the past, there are still considerable challenges to ultimately enable all children and adolescents suffering from cancer to have good chances of recovery. To this end, it will also be necessary in the future to sustainably support cancer research in particular – basic research and clinical research. The fight against childhood cancer will therefore remain a core concern for the German Cancer Aid.
For several years now, the German Cancer Aid has been accompanying the 11-year-old Dilara and the 20-year-old Leander, who fell ill with cancer as children and are ambassadors for the German Cancer Aid . The two had to learn early on to fight cancer. Their message is: never give up!
DILARA
Dilara developed a germ cell tumor when she was one year old . Her grandmother Grit tells how the eleven-year-old is doing.
Dilara is a lively eleven year old girl who loves movement and can talk without periods. For her and her grandparents, with whom she lives, this is not something that can be taken for granted. Because Dilara's start in life was anything but carefree. Immediately after her first birthday, in December 2010, her left eye swelled up. The shocking diagnosis: a germ cell tumor. Dilara comes immediately to the children's cancer ward at the Berlin Charité. She was treated as an inpatient there for over a year, received several chemotherapies, learned to walk and speak between doctors and hospital beds. She finds support with her grandparents, who visit her every day and are the last to leave the station in the evening.
Dilara successfully fights her way back to life. Today the eleven-year-old has an almost normal everyday life. She enjoys going to school, loves horse riding and cycling, and is especially proud of her long, thick hair.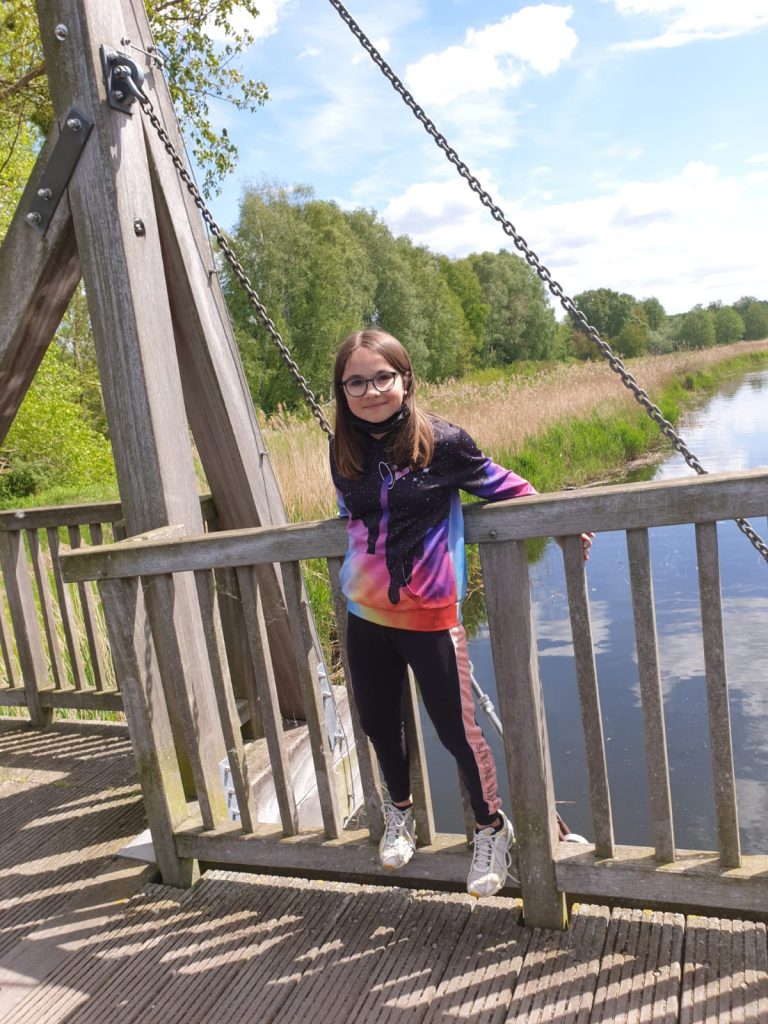 She is only exhausted by the medical treatments that she still has to undergo. The girl simply does not want to get used to the MRI and the long waiting times in the hospital. In the corona pandemic, thoughts of the past also come back.
The family is reminded of their own experiences through the many pictures of patients and hospitals in the media. "Somehow Dilara's illness is always part of everyday life, even if we don't think about it every day," says Grit.
Dilara also taught a lot about her cancer. She therefore wants to encourage other children. "Don't give up hope. You can do a lot and enjoy life again when the illness is over. Believe in yourselves! "Is their message.
LEANDER
At the age of just seven, Leander Kress received the shocking diagnosis of bone cancer . To remove the cancer, doctors have to amputate his right leg. The boy has to learn to walk again and bravely fights his way through this difficult time. In the course of a rehabilitation offer, Leander discovered his passion for skiing at the age of eight and has great talent. The now 20-year-old is now a student at the elite sports boarding school in Berchtesgaden. Together with his great idol Alexander Spitz, four-time Paralympics winner and also a leg amputee, he is an ambassador for the German Cancer Aid. We asked Leander how he is today.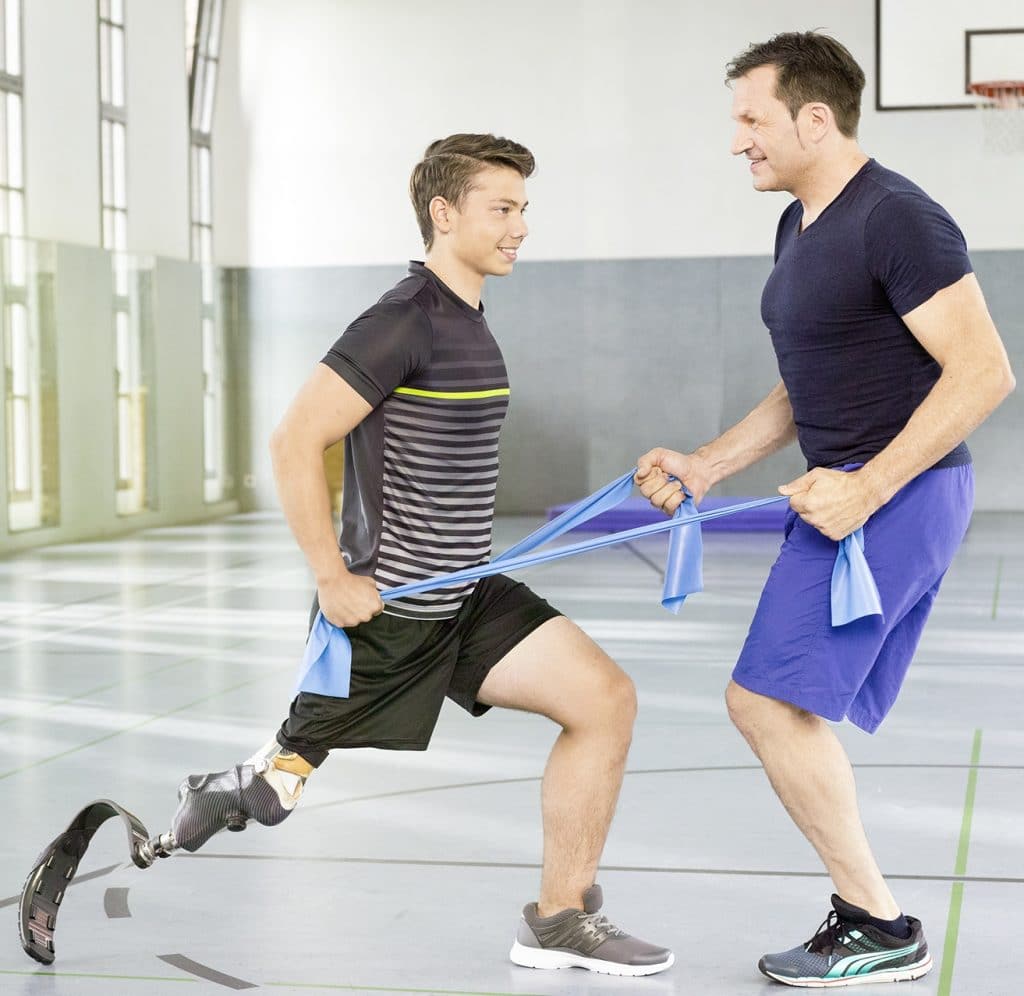 Dear Leander, when we met you you were 12 years old and you really wanted to go to the Paralympics. How close are you to your dream today 
I'm getting closer and closer to my dream. The next Winter Paralympics are in March 2022 and the national coach has me on his list as a potential German participant. Now I have to qualify with good World Cup results.
What have been your greatest successes so far? 
Last season, my personal goal was to qualify for the World Cup and achieve a top 10 result in it. I got the qualification pretty quickly and in the last World Cup of the season I finished 9th. 
Your mentor at the time was Alexander Spitz. How is your relationship today?
Alex is and remains a role model for me. I always like to tell him about my successes and goals. Unfortunately, we haven't been skiing together for a long time.
You have been appointed to the national team for para-alpine skiing. Tell us about the moment you found out.
My mother got an email from the association and told me so after school. I was really happy, but at first couldn't believe it. It only became clear to me when I took part in the first training session with the "really good ones".
What is your everyday life in the national team like?
During training courses, the day usually starts very early. We then train from 8 to 12 on the slopes and in the afternoon there is a training session for fitness, as well as physiotherapy if necessary. At home I train six days a week and two to four hours a day in which I train strength, endurance or coordination.
What would today's Leander want to give the young Leander on the way? 
Be more confident and believe more in what you are doing.
If you stick with it, it pays off. Is there anything you would like to say to those affected?
I hope I can show you what life after cancer is like. You don't have to be a competitive athlete, but despite cancer, a lot is possible if you have a goal.