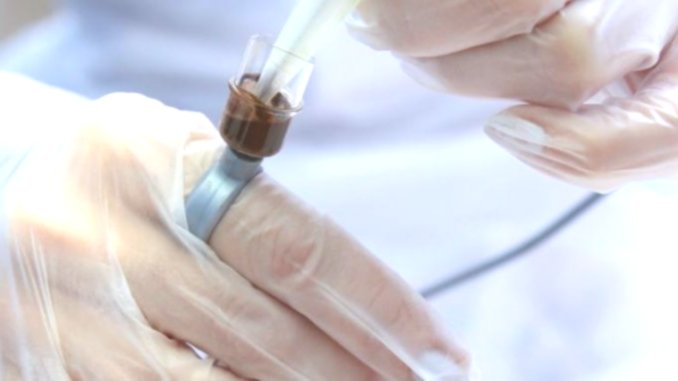 The diagnosis of cancer is always a shock for those affected. While most types of cancer are no longer visible externally after they have healed, the situation is different with breast cancer. If an intervention and an amputation are necessary, this can plunge women into a mental crisis. The intervention burdens and is perceived as an intervention in the female identity. It is therefore the goal of the doctors to maintain the breast as much as possible or to restore the natural look as far as possible in the event of a major intervention. This also includes the reconstruction of the nipple.
When can the nipple be reconstructed?
Breast reconstruction is the responsibility of the surgeon. However, it becomes difficult with the nipple because the raised areas have to be formed from adipose tissue. In addition, the structure and color of the areola are missing. The result is often not convincing and puts additional strain on the women. The nipple cannot be completely restored immediately after the cancer surgery. The reason is that the shape of the breast can still change in the period of ¾ year after the procedure.
The alternative comes from body art
An alternative to surgical reconstruction is the tattoo. Tattooists don't just decorate healthy skin with pictures. They are also the point of contact for permanent make-up and scar treatment. The experts combine these requirements when reconstructing nipples. If you are interested in this method, you do not necessarily have to go to the tattoo studio. There are now experts who specialize in medical breast pigmentation. The scars are pigmented lighter so that they are less noticeable or at best become completely invisible.
The practices are often in direct contact with oncologists, so that mediation is easy. Pigmentation is also possible in the clinic. This treatment usually takes place if, after the surgical reconstruction, it turns out that the color deviations between the two nipples should be compensated for. Women who want to hide the scars but decide not to have another procedure can also have all parts of their breasts that are covered by scars tattooed. All tattoo art is in demand here. Pictures in the form of flowers or other patterns are matched to the fabric and create a small work of art. Women who choose this path also report that this is how they deal with their illness. They deliberately do not want to remove all traces
What about the cost of the reconstruction
Medical pigmentation of the nipples is usually taken over by the health insurance companies because the restrictions due to the missing nipple can be too stressful for the patient. This does not mean that the treatment is always carried out. With a prosthesis, the missing body region can also be portrayed to be deceptively real. There are also women who decide against the reconstruction. The doctors conduct the necessary consultations and explain the procedure for the various options.