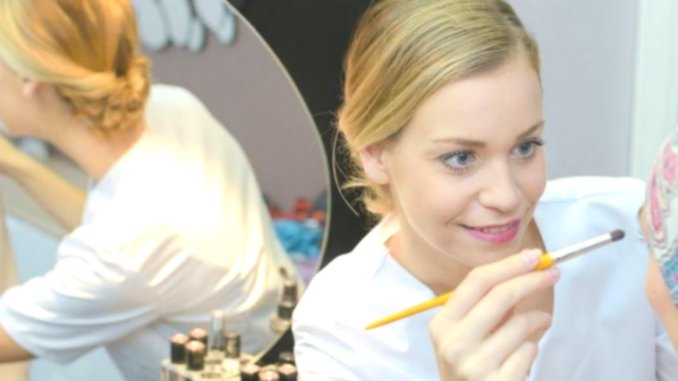 Cancer is a serious illness that significantly affects quality of life. It is therefore no wonder that one looks at the exhaustion of those affected. Even after surviving cancer, it still takes some time before the skin looks like that of a healthy person. Of course, surgical interventions in clearly visible places may also be necessary. The resulting scar tissue takes time to reduce to the point where it no longer catches the eye. Cosmetic tricks can help remove scars from their horrors.
content
For your own well-being
Pay attention to your skin type
Eyebrows and eyelashes
Lips like that
Camouflage make-up – that's the reason
What beautifies the arms?
Don't forget the nails
For your own well-being
Make-up is primarily about making you feel good. Secondly, of course, it also matters how you want to be perceived. It is understandable that you do not want to be asked at every opportunity that you appear exhausted or sick. Makeup can help you look and feel significantly fresher. This even leads to acquaintances being more relaxed and carefree, which in turn is good for your self-esteem and allows you to relax from everyday life.
Pay attention to your skin type
Remember that the skin can change during cancer. It can also react more sensitively to ingredients than was previously the case. Therefore, take a close look at your skin before deciding on new care products. The skin is probably much drier. This then gives the impression that the formation of wrinkles has increased. In this case, you are well advised to use liquid makeup. Avoid powder so as not to additionally dry out the skin. Don't be surprised if your skin gets blotchy during cancer therapy. You can also make up for this change with makeup. Use a sponge to help you distribute the makeup more easily. The result is a much more even complexion. Feel free to use some blush. This freshens up your appearance and makes you look younger. Always remove the make-up in the evening with a gentle cleansing milk and provide the skin with nourishing substances.
Eyebrows and eyelashes
Chemotherapy can cause eyebrows and eyelashes to fall out. You are growing back, but you probably want to bridge the waiting time. Make up existing eyelashes with mascara and use an eyebrow pencil. If there are no longer any eyelashes, use the eye pencil to place small dots on the eyelids and retighten the eyelid. A little darker makeup also distracts from the eyelashes, so that the absence is hardly noticeable.
Lips like that
Lips and eyes are eye-catchers on every face. Your lips are probably pale and dry from chemotherapy, maybe even cracked. Therefore, regularly relubricate with care products based on glycerin. You can also apply lipstick. Have the courage to use bright colors.
Camouflage make-up – that's the reason
Concealers help with red spots on the face or rings under the eyes. A primer then ensures a beautiful and even complexion. With camouflage makeup, you have a lot more options to do something for your appearance if the skin has suffered from the therapy and the disease. This make-up has a significantly higher pigment density and therefore also covers visible scars. Camouflage make-up is the tip in the world of celebrities when fatigue cannot be overlooked and would be noticed in the spotlight even with skillful make-up. This can be avoided with camouflage. You will look fresher and your sight in the mirror will do you good.
What beautifies the arms?
A solarium is not a solution if you suffer from pallor. You should also avoid sunbathing, because it is important to avoid anything that increases the risk of skin cancer. Instead, resort to self-tanning and use mineral powder. However, talk about the application beforehand with the doctor in charge, because he can tell you exactly whether the procedure is specifically suitable for you. Don't forget that your skin is irritated and can react differently than you are used to.
Don't forget the nails
Unfortunately, the fingernails and toenails change frequently during cancer therapy. Especially when fungal diseases accompany the therapy. Last but not least, the nails are always a reflection of general health. Deformed, soft nails are therefore not uncommon in cancer. It can also happen that the nails fall out. Try to protect the nails as much as possible. Unfortunately, it is not possible to strengthen them so that they can be prevented from falling out. Of course they grow again. However, it may be that the first growth spurts show deformations again, but this need not be the case. You can consult experienced podiatrists and nail designers for additional professional support in the care of your nails.