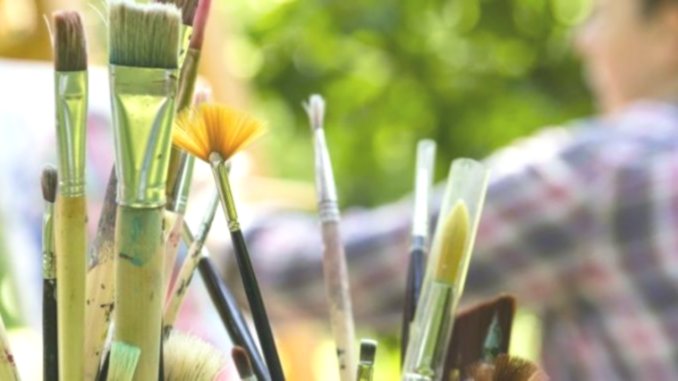 Recovery and distraction are important in cancer. That is why offers of art and design therapy are additional offers in many clinics. In the course of these professionally accompanied courses, the participants become creative and find the necessary distraction. Such offers are aimed at adults and children.
Content:
Express emotions
Different offers for different interests
Therapy, self-awareness and self-actualization
The psychology of design psychology
Express emotions
With cancer, everything changes, including the emotional state. Even people who are usually at ease and able to master difficult challenges find themselves in an exceptional psychological situation. This approach to a difficult situation is not so much a decision, but rather a logical consequence of one's own temperament, character, living environment and life experience. In order for everyone to benefit from these offers, the art-related courses are not only open to patients, but also to relatives and other supporters, because they too need relaxation rooms. Sibling children in particular are caught and supported in these courses. In such a protected environment, the participants have the opportunity to make new contacts without having to explain themselves. Cancer is usually not an issue during the courses themselves. All focus on the beautiful task of artistic design.
Different offers for different interests
Interests are of course different. While some patients enjoy pottery, others value painting therapy. The large selection of courses should help ensure that the right offer for everyone is found and thus has a positive effect on body and mind. Anyone who works creatively will find it easier to calm down and see a nice result afterwards. Of course, the participants should be given knowledge that will not only help them at the moment, but for their entire life. For this reason, the courses are not one-time offers, but are available to interested parties for a longer period. With the knowledge gained, patients and relatives can of course also follow further advanced courses and improve their skills.
Therapy, self-awareness and self-actualization
Art has a therapeutic effect. For this reason, art and design therapy is an important, complementary offer that is offered in the clinics themselves or by accompanying therapists. It is proven that art can initiate psychological processes and gives the participants strength. It also makes processing fears and worries easier. In this way, art can become a kind of haven of peace that can restore psychological balance, especially in difficult phases of life.
The psychology of design psychology
The offers during cancer therapy are much more than just employment. This is where deep psychological approaches are implemented that people should pick up where they are in life. The aim of medical cancer therapy is to treat those affected and, if possible, to release them into a healthy life. Diseases are not just physical. So they affect not only the body, but also always the mind. This means that they change something in the human psyche. In the context of acute illnesses, such as a violent cold or an infectious disease, those affected usually manage the course themselves. In the case of illnesses as severe as cancer, the general conditions are different. It is often unclear what the future will look like. That triggers fears that influence behavior, as well as the ability to manage conflicts. Even if there is hardly anyone who is not confronted with cancer in their lives, those affected have to learn how to use it. Be it that he or she is affected, a relative or someone from friends or close acquaintances. Anyone who starts anew with art and design therapy can also process new bad experiences better.