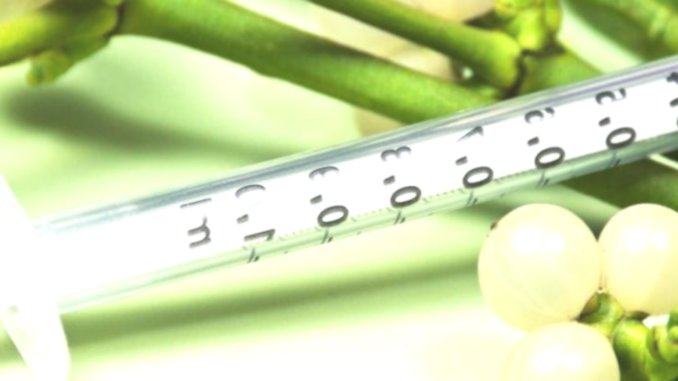 In addition to conventional medicine, naturopathy also offers numerous options for accompanying cancer therapy. However, gentle medicine is only one pillar of treatment that cannot replace the classic treatment methods . Traditional Chinese medicine is also offered by some clinics to stabilize patients. In addition, nutrition also plays an important role. The aim of the holistic treatment is to improve the quality of life of those affected, to stabilize the immune system and to improve the prognosis.
The 5 most common alternative therapies for cancer
If you are suffering from cancer, you will quickly find that the treatment is not just about fighting the tumor, but that further measures are taken or at least offered that serve your health. These offers are measures that e.g. T. are indispensable to restore your health as quickly as possible. This includes:
Strengthening the immune system
nutritional supplements
drugs
homeopathy
Traditionally Chinese medicine
everyday design
Strengthening the immune system
As things stand, cancer is not the result of a weakened immune system. But if the cancer is present, the immune system is also involved in preventing it from spreading. Of course, cancer itself also weakens the immune system. In addition, there are various treatments, which in turn have a negative impact on the immune system. Unfortunately, it is not so easy to rebuild the immune system. Taking strengthening medication is not enough here. For this reason, as a cancer patient, you should also clarify every measure for your immune system with the treating doctors. Some methods or means are not suitable for you because your body is in an exceptional situation. This can also apply to vitamin supplements. Also avoid projects that can further weaken your immune system. This includes avoiding contact with pathogens if possible. Do not go where there is a lot of people.
Cancer dietary supplement
Vitamin C is the vitamin that is considered essential for maintaining health. This is especially true for the mucous membranes that are affected by the radiation. Vitamin C is also a radical scavenger and is suspected of adversely affecting the effects of radiation. This also applies to vitamins A and E. Studies have also shown that the success rate of treating cancer patients who took vitamin supplements during radiation therapy is lower. For this reason, you should discuss with your doctor when it is the right time to take additional vitamins. This does not apply to a healthy and balanced diet, which of course should also contain vitamins and minerals. If there is a particular lack of certain vitamins,
Change of diet during cancer
Whether a change in diet is necessary depends on your previous eating habits. If you eat high in fat or meat, you should definitely change your diet. You are expected to lose weight during treatment. That is also why it is important that you eat healthy. Eat only what you can tolerate. This can also change during the illness. Use fresh ingredients and warm up as little as possible. You should also be cautious with salt and sugar. Also cook as low as possible to preserve the vitamins and minerals. Be economical with sweets. Take advantage of nutritional advice offers. Stop smoking and drink alcohol moderately. If your cancer is due to smoking or alcohol, set this behavior. If you are overwhelmed, ask for therapeutic support.
Pollutants in food
The food should be as free as possible from pollutants and preservatives. Above all, make sure that the bowls of fruit and vegetables are undamaged. Mushrooms accumulate particularly quickly in damaged areas, which can be carcinogenic and are particularly harmful to your health. Eat as locally as possible. Long transport routes damage the quality. This also applies to long storage. Frozen fruit and vegetables are allowed, but pay attention to the quality here.
Homeopathy, anthroposophy and phytotherapy
Homeopathy is considered a gentle medicine. Do not take remedies that others have recommended. Always keep in mind that your body is under a lot of stress. Even effective agents with a good reputation can possibly harm you right now. A good therapist will primarily help you with rejection procedures and give you thorough advice.
Anthroposophy also offers help for cancer. Here you will find the contact person who will help you to understand the disease. Even if it is difficult to imagine, cancer can also be a chance to free yourself from difficult life situations. Exercise therapies can also contribute to this.
Another opportunity is phytotherapy. Which plants are used depends on the disease, the stage and the prognosis. If the clinic does not offer these treatments itself, seek medical advice or alternative practitioners. Make sure that the providers have recognized training.
The traditional Chinese medicine
Traditional Chinese medicine (TCM) actually belongs to conventional medicine. But it is also used by naturopaths. TCM can help you with various ailments, including pain relief. To do this, however, look for a doctor or alternative practitioner who has the appropriate additional training. This includes not only acupuncture, but also nutrition and exercise. The TCM follows different principles than Western conventional medicine.
Benefits and risks of alternative healing methods
Difficult phases, pain and psychological stress can also push you to your limits. The alternative healing methods can also bring you a lot of relief when used by experts. There can be no promise of healing and is a sign of a dubious therapist. If you are looking for a doctor outside the clinic for further medical treatment, speak openly about it to the doctors at the clinic. Alternative treatments are not always gentle and harmless. If your doctors prepare you for a new therapy and your body is weakened by another treatment, you put yourself in unnecessary danger. If you are unsure whether a procedure is legitimate, find a knowledgeable person of trust. Good contacts are also employees of a clinic, social service or church counseling center. Talk to other people affected. Don't let despair guide you, and remain suspicious of very expensive applications that you will most likely have to pay for yourself.
Assumption of costs for alternative cancer therapies
Alternative healing methods are not fundamentally accepted by the statutory health insurance companies. However, with good practice, you have a chance that part of the cost will be paid. In exceptional cases, your health insurance will also take care of the full treatment. It is crucial whether the procedure is suitable to improve your health or to relieve pain. In this case, you must submit a corresponding application to the health insurance company, which is supported by the doctor in charge. The treatment by a naturopath is not covered by the statutory health insurance. If you are privately insured, it is more likely that the treatment will be taken over. Depending on the tariff, the treatments can also be taken over by a naturopath.
Conclusion:
Alternative cancer therapies are an option for more and more people, at least in addition to standard therapy. In many cases, private health insurance companies cover the costs proportionately, and statutory health insurance companies are also cooperative when it comes to proven methods. If you would like to take advantage of other alternative treatment methods, additional insurance helps to cushion the costs.